Staff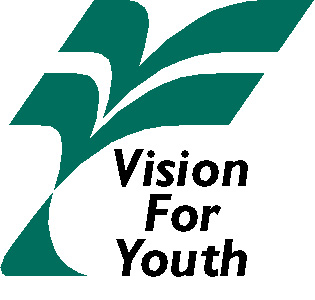 Here is the Vision For Youth Staff - 
  Tim Ahlgrim - Executive Director
Tim has worked with students for around 45 years  – 25 as a youth pastor in Illinois (where he was a founding member of the State Youth Committee, "Funtastic" youth outreach event, and Teen Resource Institute) and Indiana (where he served in leadership roles in Indy Youth Ministries, the Indy Youth Explosion, and Blowout). Tim is a graduate of Clarks Summit University (AA and BRE) and Liberty University (MA). He also did graduate work at Baptist Bible Seminary.
He was an adjunct professor of youth ministry at Crossroads Bible College in Indianapolis, Indiana for 16 years - and taught classes at the University of Illinois in Springfield, IL and Grace College in Winona Lake, Indiana. He was also a wrestling coach at Lafayette Jefferson High School, where he was inducted into the Lafayette Jefferson High School "Ring of Honor" for achievement in coaching in the sport of wrestling, coached track and field, and served as the Huddle Coach for the Jeff Fellowship of Christian Athletes. He also served as Chaplain for the Lafayette Fire Department.
Tim and his wife Bonnie have two children; Ben, who lives in York, Pennsylvania with his wife Gabrielle, and Allison, who is married to Ian Davie and lives in Phoenix. Tim and Bonnie have three grandsons and a soon to arrive granddaughter.
In his ministry with Vision For Youth, Tim has participated in youth ministry training in Southeast Asia, South America, and Europe. Tim began New Hope Student Ministries which is the inner-city ministry and the missions arm of VFY.
Throughout the year Tim speaks to several thousand youth workers and students at conferences, camps, and seminars. Tim has extensive experience working in the inner cities of Chicago, New York City, Philadelphia. He speaks in an average of 20-25 churches and events each year.
Tim has been published in several publications and has co-authored the youth ministry books, "Pushing the Limits – Unleashing the Hidden Potential in Youth Ministry" and "The Greenhouse Project – Cultivating Students of Influence".
He is a past member of the American Association of Christian Counselors. He is also a past recipient of the Outstanding Faithfulness in Youth Ministry Award.
Tim and Bonnie recently moved to Phoenix, Arizona. You can reach Tim at: tim@visionforyouth.com or 765.543.3053.
  Mel Walker - President & Co-Founder
Mel was a frequent speaker (both nationally and internationally) at youth, church leadership, family life, and parenting conferences.  Mel spoke to thousands of students, church leaders, and youth workers each year and has organized and led several regional, statewide, and national youth and youth ministry conferences and events.  Mel was a graduate of Clarks Summit University (AA, BS, & MMin), and has done graduate work at Iowa State University and Faith Baptist Theological Seminary.
Mel & his wife, Peggy, are the parents of 3 grown children (all of whom are in vocational ministry), and they now have 10 grandchildren. In addition to Mel's speaking and writing ministry, he was also the youth pastor at Wyoming Valley Church in Wilkes-Barre, PA.
After serving as a youth pastor in Michigan for several years, Mel then taught youth and family ministry courses and served in various administrative roles at Faith Baptist Bible College in Ankeny, Iowa, and then at Baptist Bible College & Seminary in Clarks Summit, PA. He also ministered for several years as the director of student ministries at a denominational publishing company – where he led in the complete revision of their youth ministry curriculum. He is the author of 13 books including: Going On For God: Encouraging the Next Generation to Grow Up & Go On For God, and Inter-Generational Youth Ministry: Why a Balanced View of Connecting the Generations is Essential for the Church. Mel is also a free-lance writer who has had several articles published in a variety of national publications.
Mel, entered into eternity with Jesus on December 2, 2021. We are so greatful to God for the life and legacy of Mel Walker. 
Much more information about his books and ministry can be found at: www.GoingOnForGod.com, www.InterGenerationalYouthMinistry.com, and www.YouthMinistryQuestions.com.